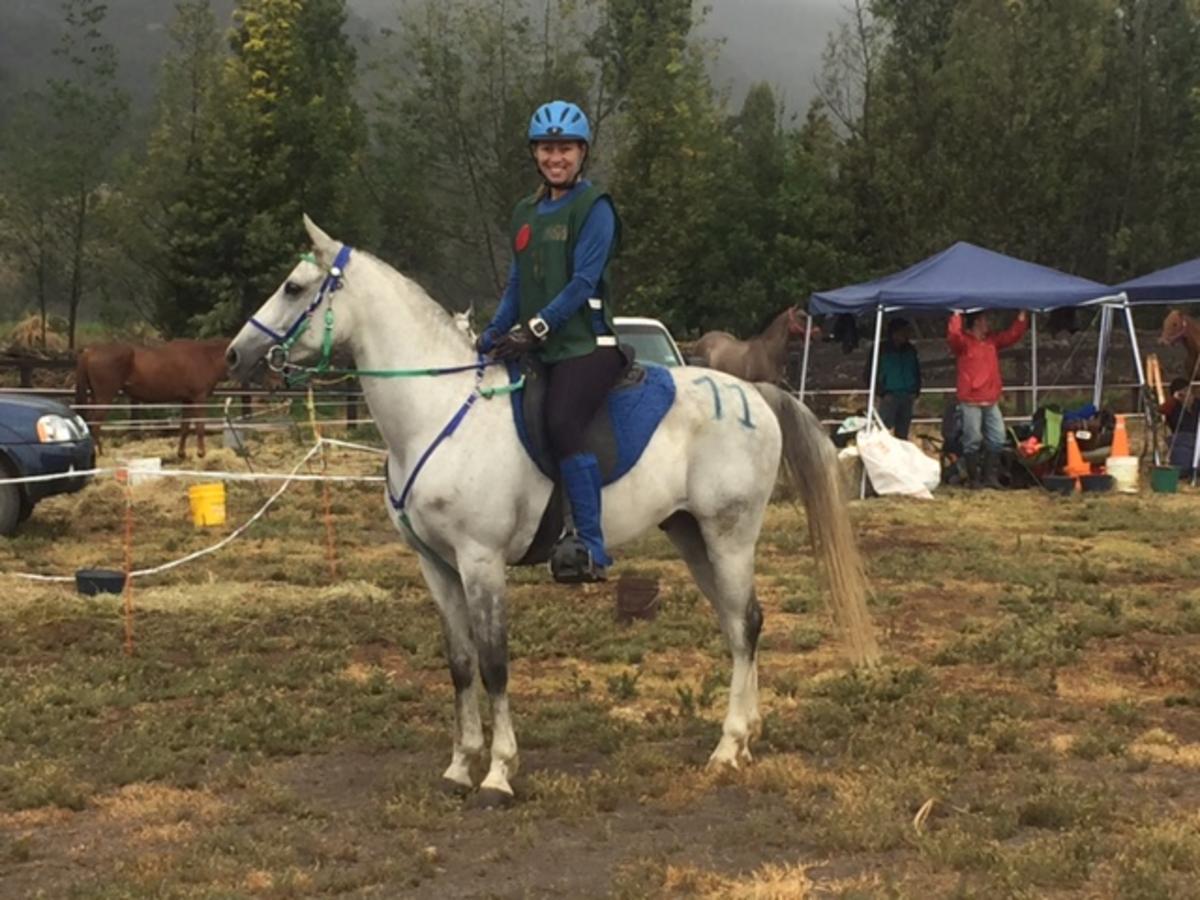 Reynolds Racing - Full Story
October 7 2016
by Heather Reynolds
I have once again missed the boat in a big way on posting my blog! On our drive home from California to Florida (back in August!), just after we cleared Auburn, we received an invite from our friend Cristina Mutis to ride in the Colombian National Championship. Jeremy and I would be riding her horses on the 75 mile FEI ride. We thought about it very briefly and agreed to go...When else would an amazing opportunity like this come up?
This ride happened to be only a week after we left CA so we would have to get across the country and get things organized in a hurry and then head to the airport. We managed to get everything done and found ourselves sitting on a plane just a little over a week after leaving CA. CRAZY.
When we arrived in Bogota it was late in the evening and Diego Arboleda picked us up. We had never met Diego in person so I sent him a picture of a bright ball cap I would wear, to which he sent me a pic of an orange Bass Pro hat he would wear. It worked perfectly. When we were walking to the car we noticed that we were at elevation as our breath was short. Bogota is around 8675 feet.
Diego drove us to his farm where we spent the night. It was an amazing old house with a straw thatch roof, like from a fairy tale. In the morning we looked around his farm and met his horses.
It is colder in Colombia than we had imagined. The whole time we were there it was around 55-65 for the high and drizzling rain off and on.
We drove to the ride site, the road was a windy mountain pass. The roads in general are pretty rough. There are also amazingly random speed bumps in the middle of a two lane highway where you were just driving 50 MPH and then... SURPRISE! We managed to not meet the roof with our skulls but had a lot of really close calls.
Once at the ride site it was the same familiar territory of any endurance camp. The venue was really nice, it had an indoor lounge with full catering of breakfast, lunch and dinner that you could purchase as well as hot drinks and a fireplace going. Then there was music playing over a PA system all weekend. Just outside from this meeting area was a covered arena for vetting. There was a very nice social aspect to this event as far as being able to comfortably hang out. There were actually a surprising amount of spectators who had simply come to hang out...
Read more here:
http://www.reynoldsracing.us/heathers_blog/view/535/colombia_