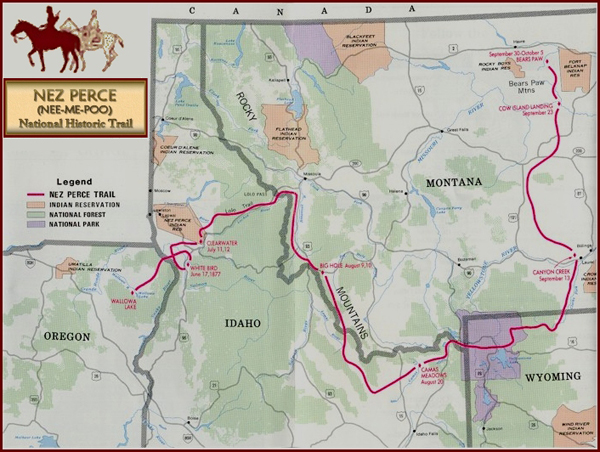 Equitrekking.com - Full Article
June 27, 2016

Learn about this historic, progressive trail ride that traces the route Chief Joseph and the Nez Perce took while fleeing from the U.S. Cavalry in 1877.
by Jocelyn Pierce
The Chief Joseph Trail Ride, hosted annually by the Appaloosa Horse Club (ApHC), is a progressive ride that follows the approximately 1300-mile trek the Nez Perce people took while attempting to escape the U.S. Cavalry in 1877.
The ApHC held the first Chief Joseph Trail Ride in 1965 in homage to the historical route traveled by the Nez Perce Tribe. It is the longest-running and most popular trail ride hosted by the ApHC, with a portion of the ride completed each year. This year marks the fourth time the ride will be completed, culminating at Bear Paw Battlefield in Montana, where Chief Joseph surrendered. Every year, riders travel 100 miles over a 5-day period, which means it takes a total of thirteen years to complete the entire trail from start to finish...
Read more here:
http://www.equitrekking.com/articles/entry/the-chief-joseph-trail-ride/?mc_cid=4e763d0cf9&mc_eid=290b655fe3