Steph's Wrap-up Stories:
Part 1 - The Ride Venue
The venue is empty - all the tents are packed up and put away, the USA horses left this morning, all's quiet. The hotel here is empty too, except for me.
...more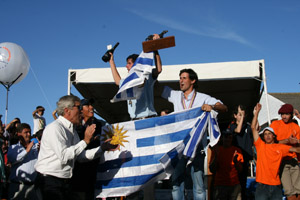 Part 2 - The Team Effort: Uruguay and Argentina
This event really felt like a team affair. More so than other Championships I've been too. Perhaps it was due to the individuals who participated, or maybe the nature of the countries - more sensitive to each other, to a group effort, to National pride. Maybe it was just my perception - but it was a delightful competition in this respect.
...more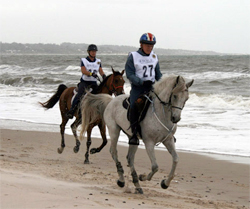 Part 3 - The Team Effort - USA
And the Americans had a great competition! Finally! The last time the USA won a Team medal was at the Pan American Championship in 2005 held in Argentina. It was a very good event for the riders, the crews, and the USEF staff.
...more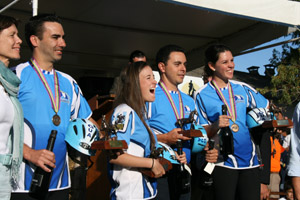 Part 5 - The Team Effort: Guatemala and Malaysia
And hooray for Guatemala! They have only been doing Endurance for 4 years, but are learning fast and are highly dedicated.
...more