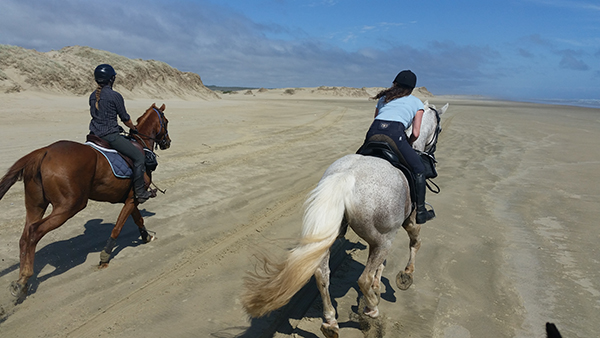 Equitrekking.com - Full Story
June 18, 2017
Get the inside word from a Kiwi rider on her favorite horse trekking experiences.
New Zealand is well known for the amazing scenery and the incomparable natural beauty of our beaches and wild spots. As riders, we know that pretty much every view looks better between two furry ears, and New Zealand is no exception to that rule!
Travelling in New Zealand is simply full of opportunities to get in the saddle and experience the best that we can offer from horseback, from mountains to rivers and golden beaches. There are ways to go horse trekking in our famous Southern Alps with businesses like this and this, and tourist mecca Queenstown has lovely horse rides. Just out of Auckland is a gorgeous horse trekking business with rides that take you up to views over the Hauraki Gulf and volcanic islands. Further North is 90 Mile Beach, with a great local riding business right on the beach. The whole of New Zealand is dotted with riding stables and horse trekking businesses – just ask a local and they will point you in the right direction!...
Read more here:
https://equitrekking.com/articles/entry/new-zealands-most-incredible-horse-rides/?mc_cid=a82fc155f7&mc_eid=290b655fe3