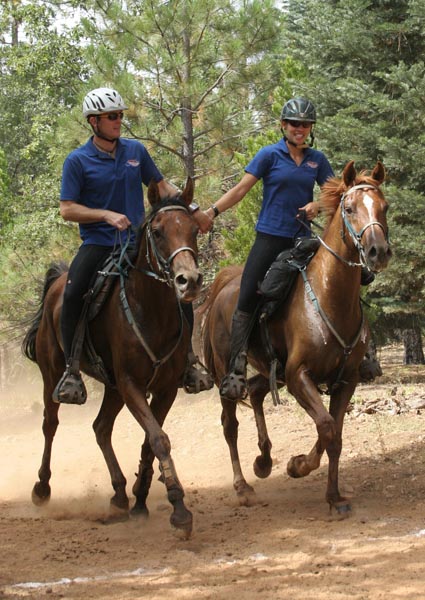 Heather Reynolds of Reynolds Racing reports on her blog on hers and Jeremy's trip to the Kentucky Cup
Monday, 05 October 2009
Kentucky- day 2
We have been driving for 40 hours and our GPS says we have 530 miles left to go. Last night there was a nice snow storm that we went through in Wyoming. Right now we are in Missouri, at the moment that is synonymous for misery. We are finding out that our new Toter Home International goes a fine speed in CA as the speed limit is 55 for a truck hauling. Not the case in these central states where the speed limit is 75. Our truck hits top speed at 61 MPH unless you are going down a big hill. Oh well, it's a lot like riding a real honest hard working, sound endurance horse that is lacking any true talent. You love them because they give you all they've got willingly, and you live with the fact that they aren't cut out for speed.
We are headed to Lexington Kentucky for the World Championship Pre-Ride. We left Almaden, CA on Sat the 3rd around 1pm, after visiting psycho donuts, where you can get the most outrageous donuts imaginable. We loaded up Smitty and Fuego and started East.
Jeremy will be riding Sir Smith and I will be riding Carson's Gold on the FEI3* 100/160 km race. Fuego will be doing the FEI2* 75/120 km race with our friend Chikako who is representing Japan. (Chikako rode one of our other horses, Genuine Treasure at the FEI2* at the Git Er Done ride earlier this year winning the Best Condition award for the FEI division.)
More...