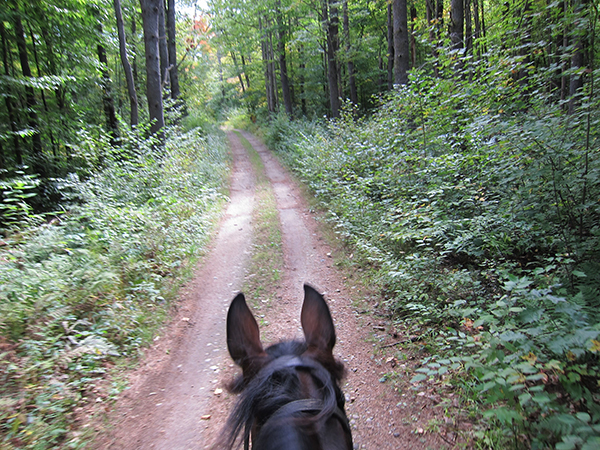 Equitrekking.com - Full Article
October 26, 2018
Equitrekking contributor and trail riding expert Susan St. Amand visits some New Hampshire's best trail riding destinations.
While traveling with my horse through the Northeast recently, I spent a few days in New Hampshire exploring Bear Brook State Park and riding on Hampton Beach.
Bear Brook State Park contains 10,000 acres of recreational space and is the largest of New Hampshire's state parks. Besides horseback riding, other activities available are hiking, biking, fishing, boating, swimming, and two archery ranges. Overnight recreational camping is also available. Bear Brook State Park and its affiliated supporters are currently in the process of planning for overnight horse camping facilities in the future. Forty miles of multi-use trails traverse through the area's marshes, ponds, and brooks. Trail maps are available and trails are well marked. Park staff were very helpful during my visit.
My favorite trail was riding along Bear Brook. The trail followed the brook very closely and on the opposite side of the trail was a steep hillside so that you had no place to travel but forward. Luckily my horse did not misstep – otherwise, I would have been swimming!...
Read more here:
https://equitrekking.com/articles/entry/enjoying-new-hampshire-on-horseback?mc_cid=9430346522&mc_eid=290b655fe3