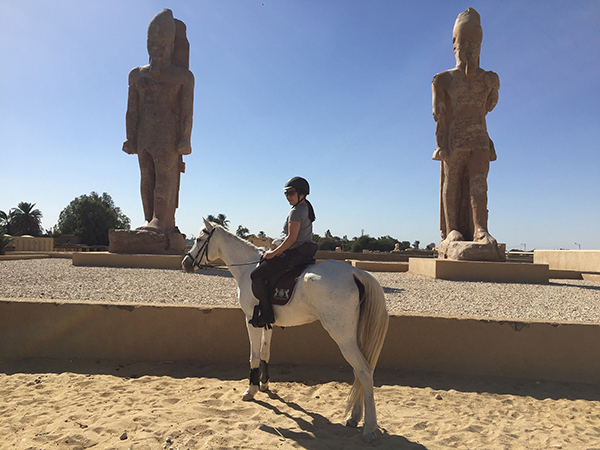 Equitrekking.com - Full Article
March 1 2018
by Felicia Quon
Equestrian adventurer Felicia Quon shares her personal experience of horseback riding through the land of the pharaohs with Ride Egypt.
"Are you mad?" "Is it safe?" These were just a few of the comments I received when I booked a solo riding holiday to Egypt. I'll be candid, there were times when I had some reservations. But I needn't have worried.
The nine-day Valley of the Kings New Year ride in Luxor with Ride Egypt was hands down, one of the most unforgettable, magical riding holidays I've experienced.
I flew into Cairo from Canada where I spent a few days exploring the bustling city. I never felt threatened. I never felt unsafe. From there, it was an easy flight to Luxor, and the moment I stepped into the warm, golden air, everything felt different. I had a sneaking suspicion that I was in for an experience. I wasn't wrong...
Read more here:
https://equitrekking.com/articles/entry/horseback-riding-in-egypt-valley-of-the-kings-new-year-celebration/?mc_cid=2ed446304a&mc_eid=290b655fe3